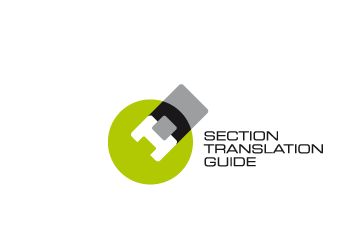 Disclaimer
The information presented in whole or in part by Orrcon Operations Pty Ltd (Orrcon Steel) in this publication has been prepared for general information only and does not in any way constitute recommendations or professional advice. While every effort has been made and all reasonable care taken to ensure the accuracy of the information contained in this publication, the information should not be used or relied upon for any specific application without investigation and verification as to its accuracy, suitability and applicability by a competent professional person in this regard. Orrcon Steel, its officers, employees, agencies and the author of this publication do not give any warranties or make any representations in relation to the information provided herein and to the extent permitted by law (a) will not be held liable or responsible in any way; and (b) expressly disclaim any liability or responsibility for any loss or damage costs or expenses incurred in connection with this publication by any person. Without limitation, this includes loss, damage, costs and expenses incurred as a result of the negligence of Orrcon Steel, its agencies, the author or publishers.
The information in this publication should not be relied upon as a substitute for independent due diligence, professional or legal advice and in this regards the services of a competent professional person or persons should be sought.
The information in this publication relating to structural steel hollow sections are only applicable to products manufactured or supplied by Orrcon Steel and are not applicable for other manufacturers' and suppliers' products which may differ in grade, size, gauge, chemical composition, tolerances, conformance to relevant standards and mechanical properties.
Copyright
Section Translation Guide is a registered trademark of Orrcon Operations PTY Ltd (Orrcon Steel)
Orrcon Steel & Section Translation Guide and their related logos are trademarks owned by Orrcon Operations Pty Ltd (C) 2010. All rights reserved. All photos used in this guide are for illustration purposes only.
All text, images, graphics, pdf's, animation, videos, sounds, and other materials on this website are subject to the copyrights and other intellectual property rights of Orrcon Steel.
Apart from the purposes of private study and private use, this information cannot be used without written permission from Orrcon Steel.
These materials may not be copied for commercial use or distribution, nor may these materials be modified or reposted to other websites.
If you would like to use any text, images, graphics, pdf's, animation, videos, sounds, and other materials on this website for any other purposes, please email info@orrcon.com.au to obtain a "Copyright Release Form" and we can email it to you in word format.
Privacy Statement
Orrcon Operations PTY LTD (Orrcon Steel) will comply with the Privacy Amendment (Private Sector) Act 2000 and the privacy provisions of other applicable legislation.
Orrcon Steel views any breach of privacy protection as serious, and will take appropriate action in such cases.
Any personal information collected by Orrcon Steel is covered by this policy. Personal information is information or an opinion that can identify a person. Orrcon Steel will only collect information that is necessary for its activities.
Orrcon Steel will advise individuals of the purpose for which their personal information is collected, and of the impact of not providing that information.
Orrcon Steel will only disclose information in accordance with the Privacy Amendment Act. This may include disclosure as required by law, where Orrcon Steel has the individual's consent, or for the purpose for which it was collected or related purposes that are reasonable to expect.
Orrcon Steel will treat all personal information with due care and take all reasonable steps to protect any personal information it holds from misuse, loss and unauthorised access, modification or disclosure. This includes during storage, collection, processing transmission and destruction.
Orrcon Steel will take reasonable steps to ensure that all personal information it collects, uses or discloses is accurate, complete and up-to-date. You may request access to your personal information in order to correct it. This request should be directed to the department or employee where the information was initially collected, or if via email, direct to

info@orrcon.com.au

.
Enquiries or concerns about privacy matters should be made in writing to the National Marketing Manager at Orrcon Steel PO Box 295 Salisbury QLD Australia 4107.
Orrcon Steel will not collect sensitive information from an individual unless given consent to do so, or where required by law in specific circumstances such as matters of individual or public health or safety.
Orrcon Steel will review its privacy policy from time to time, and incorporate amendments in the updated policy.